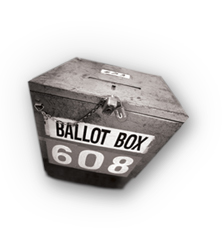 With more than 30 professional staff in its San Francisco headquarters and offices in Washington, D.C., Los Angeles, Sacramento and Las Vegas, Winning Directions is ready to help clients anywhere in the country right now.
From strategy, to messaging, to targeting, to design and finally to production, Winning Directions is committed to getting the right message to the right people at the right time.
Our clients demand, expect and deserve nothing less than that commitment to excellence – and winning.
That commitment has made Winning Directions the most honored direct mail firm in the country, with 22 Pollie Awards from the American Association of Political Consultants (AAPC) in 2004.
At Winning Directions, it's done right. On time. Every time.
Key Personnel
Tony Fazio
Peter J. Moran
Nancy Todd

News
Winning Directions Is Now America's First and Only Union Political Consulting Firm